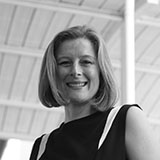 Nicci is passionate about empowering entrepreneurs to grow their businesses in a sustainable way. She runs two companies, both focusing on entrepreneurial development.
The Why Effect grows businesses through strategic organisational design and implementation. nnfinity leverages social capital to empower female African entrepreneurs by giving them access to networks and opportunities to further their skills.
She has been an entrepreneur for the past 8 years and understands the challenges they face. She holds two diplomas in marketing and public relations, and is a graduate of the Goldman Sachs 10 000 Women programme for female entrepreneurs. She is also currently enrolled in a Women's Leadership programme at the Gordon Institute of Business Science.