The Pathways to Funding Do-ference is a 2-day access to finance masterclass for early stage (social) entrepreneurs in Durban, Joburg and Cape Town this September.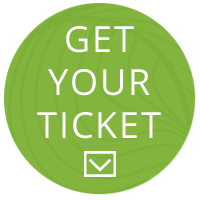 Bringing together startup, entrepreneurs and finance experts from across the South African entrepreneurship ecosystem, the Do-ference is designed to help you "DO" – equipping you with the knowledge, tools, and connections to better understand your business; its impact; and how, when, and where to access the right funding to grow your business. The Do-ference programme runs on three tracks (IDEATION, INCUBATION and GROWTH), so you can choose to attend the sessions that most apply to your business over the 2 days.
Understanding your business What, when and where are my funding options?
Social finance How can impact investing and innovative finance work for your business?
Reaching your goal The tools and experts that can support your entrepreneurial journey
Inspiring inclusive and sustainable business models What works well in delivering impact and achieving growth
The Pathways to Funding Do-ference embarks on a roadshow in September – running the 2-day Masterclass in Durban, Johannesburg and Cape Town. Get ready to connect with like-minded entrepreneurs and business experts from across your city.
Select your city below for more information